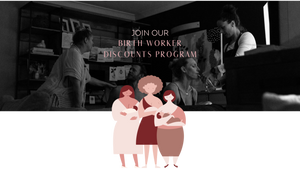 Hello Stockists & Ambassadors, have we got a tool for you!
We know you're passionate birth advocates. 
We know you do everything possible to empower your clients to experience positive birth.
A passion to support women through the most powerful moment of their lives is exactly why we created our Birth Worker Discounts Program.
Whether you're a Doula, Midwife, Birth/Maternity Photographer or Birth Educator we believe our cards can become a complementary and valuable offering within your toolbox. (You might even earn a commission too!)
Hundreds of grateful Mummas have provided feedback that these cards were not only a beautiful addition to their education programs but also, provided an opportunity to take their learnings home and practice with a specialised visual aid. 
We would be delighted to share more. Everything you need to know is listed below.
…And of course, if you have any questions, or wish to collaborate, please feel free to reach out at info@bestbirthco.com, otherwise scroll down to learn more.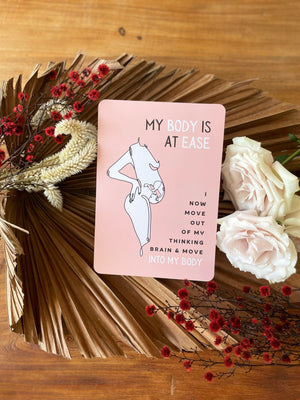 One POWERFUL tool to help improve birth outcomes
A beautifully designed card deck for women intending to birth their babies naturally - whether that be at home, in water, at a birthing centre, or in hospital. 
The cards include 17 carefully selected affirmations and quotes to help guide mothers-to-be as they navigate each breath and contraction with confidence.
Some affirmations are simple, yet powerful. Others help to facilitate visualisation, aid in the progress of dilation and support baby's safe journey earthside.
Each card intuitively instils a sense of calm, focus and empowerment.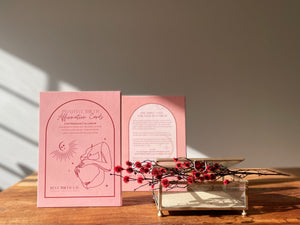 Positive Birth Affirmation Cards
Why gift our Positive Birth Affirmation Cards?
* Thank your clients for their booking & support of your business
* Complement the birth education you have provided your clients
* Gift them a tool that says "I believe in you!"
* Boost your clients confidence to birth their baby naturally
* Increase their breath awareness and promote focus and calm (for pregnancy & birth)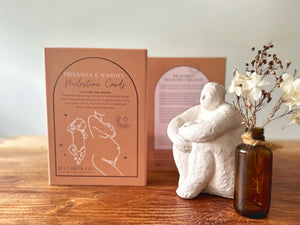 Milestone Cards for Pregnancy & Newborns
Gift this popular two-in-one card deck to your newly pregnant and/or postpartum clients.
* Celebrate the beauty of a womans body growing and thriving as she creates life
* Perfect for capturing the weeks of pregnancy from week 5 all the way through to weeks 42
* Celebrate the ever changing milestones of a newborn (from birth to age 2)
* Thank your clients for their booking & support of your business
Join the countless Australian Birth Workers who have already shared our cards with their clients and received overwhelming praise.
Our cards have proven to be a valuable tool for educating and empowering expectant Mumma's.
When you gift our cards, you are confidently giving your clients a simple yet powerful tool to improve their birthing outcomes. Don't miss out on this opportunity to enhance your services and positively impact your clients' lives.
Here's what our Birth Worker Clients had to say:
I am a Doula and Hypnobirthing Practitioner and I love gifting these cards to my clients. They're a wonderful size, are great quality and are beautifully and thoughtfully designed. Thank you for creating such a fantastic resource for pregnant women - mindset is their biggest asset as they approach their birth and these beautiful cards are so helpful in keeping it positive. Love your work!
​Samantha Gunn,  Doula & Hypnobirthing Educator NSW
As a HypnoBirthing Educator, I spend a lot of time teaching parents how important mindset is during pregnancy, labour & birth. Affirmations are a huge part of this & these Affirmation Cards are the perfect tools for birthing families to use. I couldn't recommend these highly enough! The cards are beautifully presented and are a fantastic size. The card is sturdy and the images are beautiful visualisations of the affirmations. I think everyone should be given a pack of these at their very first prenatal appointment!
Dominique Nina, Hypnobirthing Educator NSW
Sara has created a beautiful selection of birth affirmation cards, all of which I love to use personally, but also to gift and share with my clients as a Doula. I cannot recommend her products more highly!​
Meaghan, Holding the Space Births Doula NSW
I love Best Birth Co. Their birth affirmation cards are so amazing. I give these affirmations cards to pregnant couples I support as a Birth Doula. I believe every birthing couple should have a copy to help them have a strong mindset going into their birth. Thank you Sara for your amazing cards.​
Donna, Beauty in Birth Doula, HypnoBirthing Educator NSW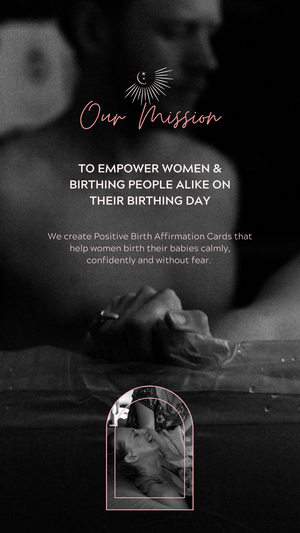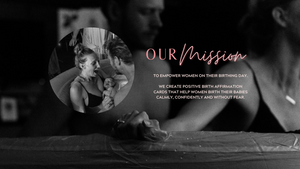 READY TO SEE THE DISCOUNTS?
WE'VE MADE IT REALLY EASY TO CHOOSE.
There are three options and one will probably resonate more strongly with you than another, although you can do both (many Birth Workers do).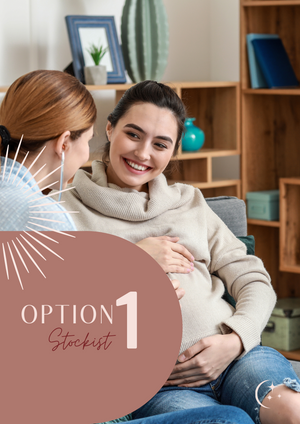 Option 1: Stockist (Bulk Discount)
​Entry Level Discount: 30% profit margin (ex GST).
RRP $36.00 per card deck
Min. order 5x decks = $126.00 (RRP $180.00) 
*NB* Volume Level Discounts 2 & 3 available
Represented on the Birth Worker & Stockist Directory
Guest Blog opportunities 
Supported on Instagram, Facebook & our website
Opportunity to participate in competitions and give-aways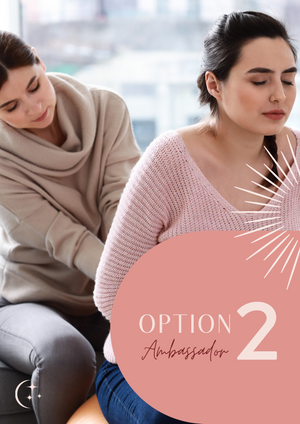 Option 2: Ambassador
​Exclusive 15% discount code to share with your network
Ability to earn 15% commission (paid monthly) from these sales
Supported on Instagram & Facebook
Not sure on either of these options?
Bigger discounts available as wekk as Drop-shipping. Just let us know you're interested by completing the form below to apply for one of the above options.